Suitable for Homes & Offices
Roller Blinds Introduction
Drag the slider on the below image up & down to compare.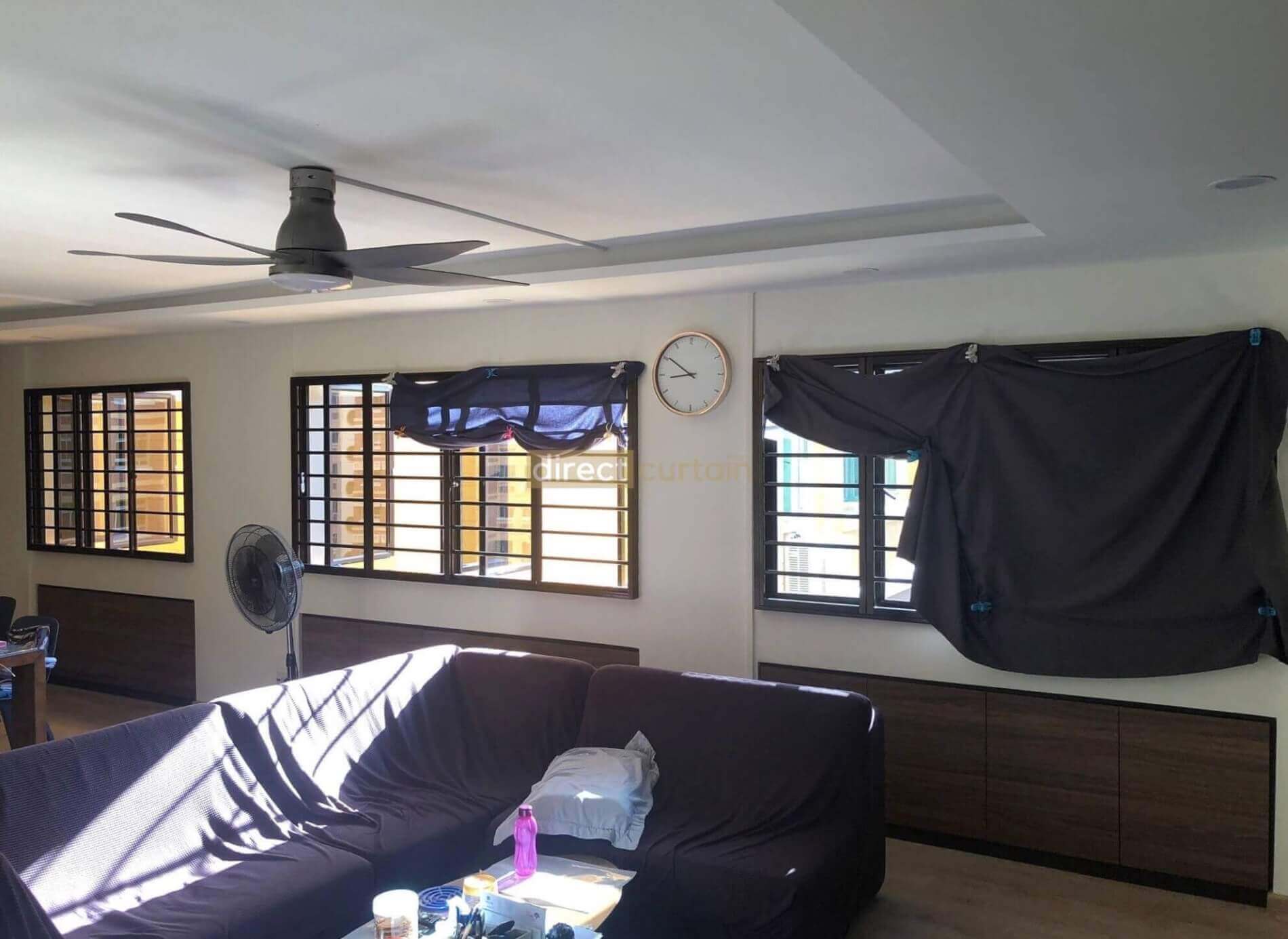 Roller Blinds are the most economical type of blinds in Singapore, making it a popular choice for all budgets.
They are widely used in homes and offices.
It is suitable for tall and big windows as the roller blinds come with the longest width and height amongst all types of blinds.
It is also great for bathrooms as it offers complete privacy and has waterproof options.
Roller Blinds are very easy to maintain too, just a simple wipe, light vacuum or dust off every now and then will do.
Things to note about Roller Blinds
If you have not used Roller Blinds before, there are a couple of things to take note.
1. Wind – If you have a windy place and like to keep the windows open, the roller blind will catch the wind and while swaying back & forth, it might hit the window grilles. Although the roller blind has a rubber damper attached to the bottom bar, some metal part of the bottom bar might still hit the grille.
2. Light Blockage – Although 100% blackout fabric is available, a complete darkening of the room during daytime is not possible due to the ambient light seeping in from the 4 sides. If you need to darken the room more during daytime, curtains will be more suited. See below pic for ambient light leakage example.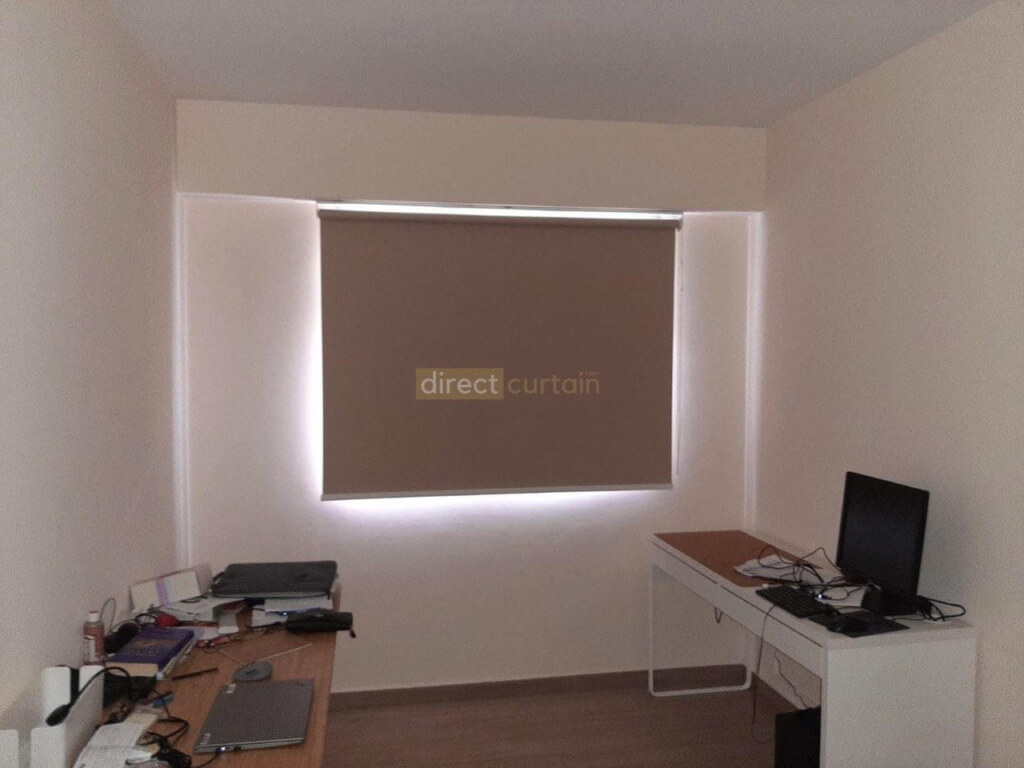 3. Width Limit– The Roller Blind has a typical width limit of 2.5m (99″). So if you have a wider window, you will need to split the blinds into 2 sets, and there will be a small gap between both blinds, light will seep in through the gap too. See below pic for example.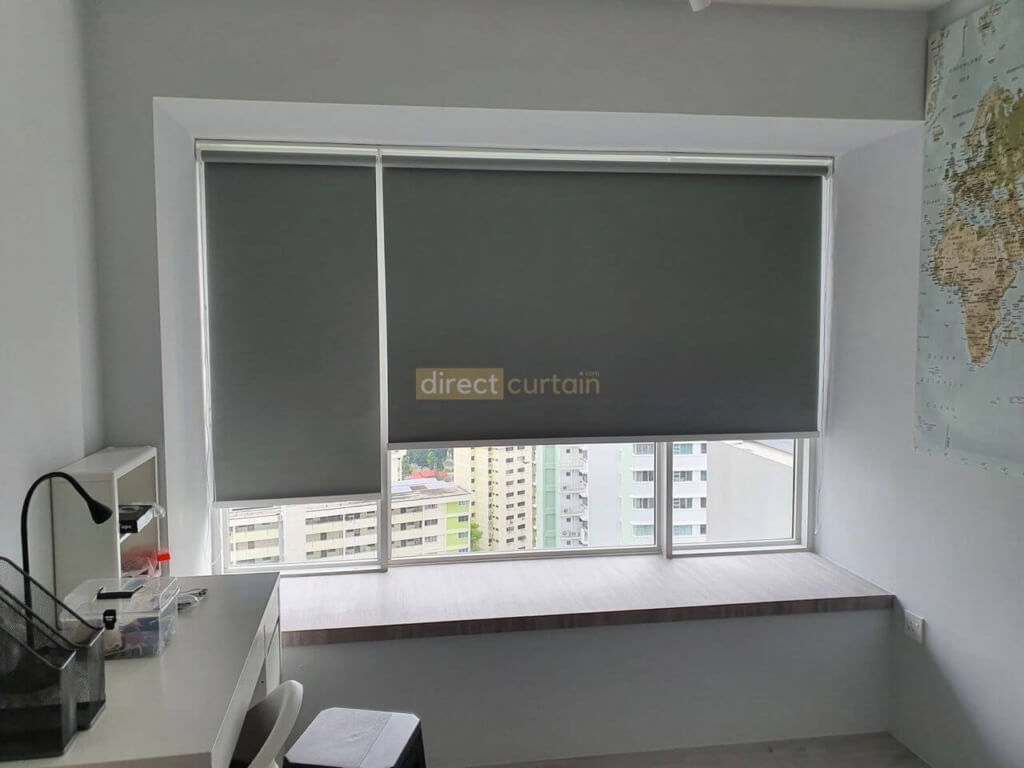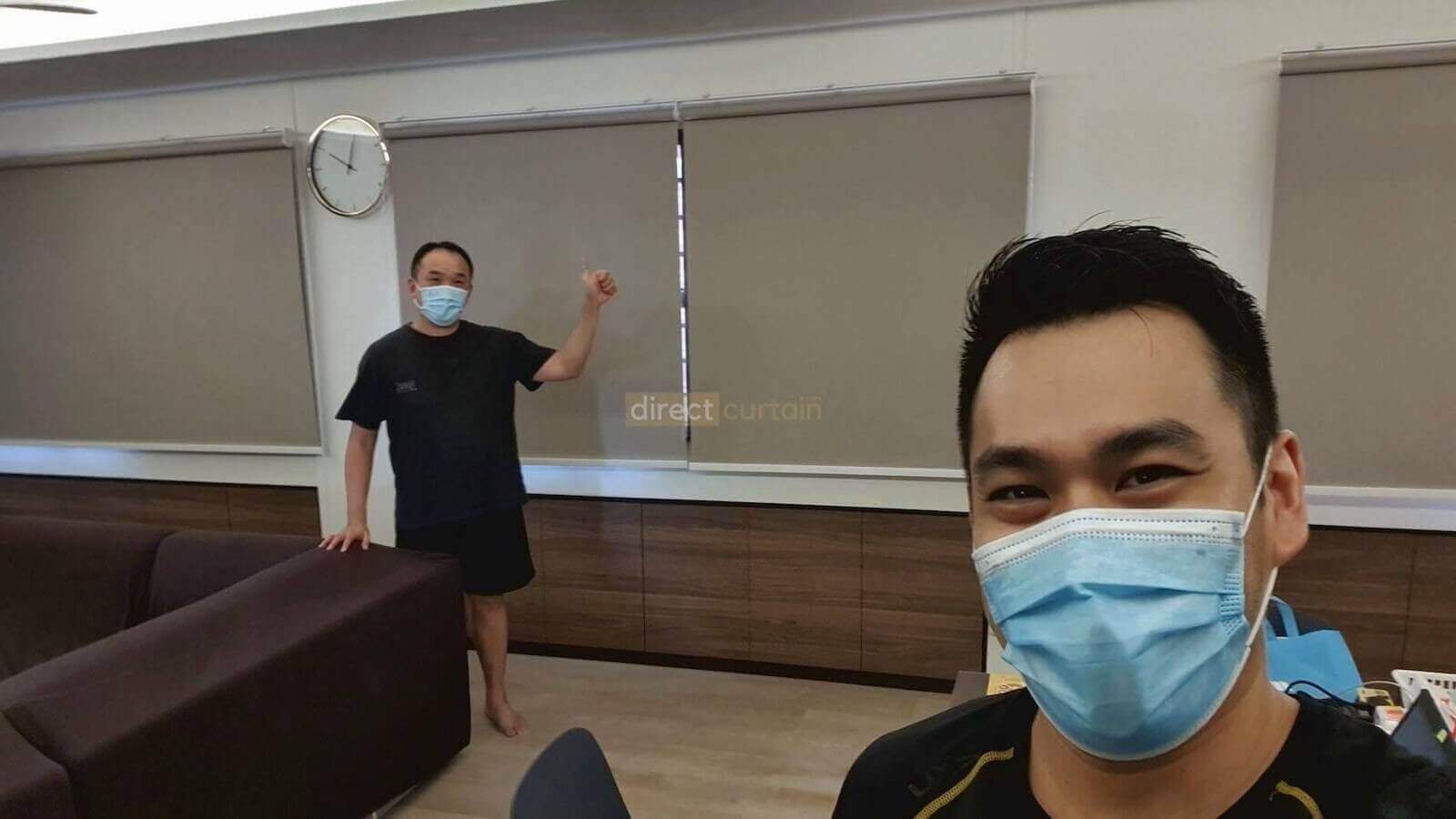 Indoor Blackout (Block-out) Roller Blinds
These blackout or block-out roller blinds are great for complete privacy when you want to work or sleep in peace in a darkened room.
Sunscreen Roller Blinds allow you to reduce the glare coming in from the windows yet enjoy the outside view at the same time.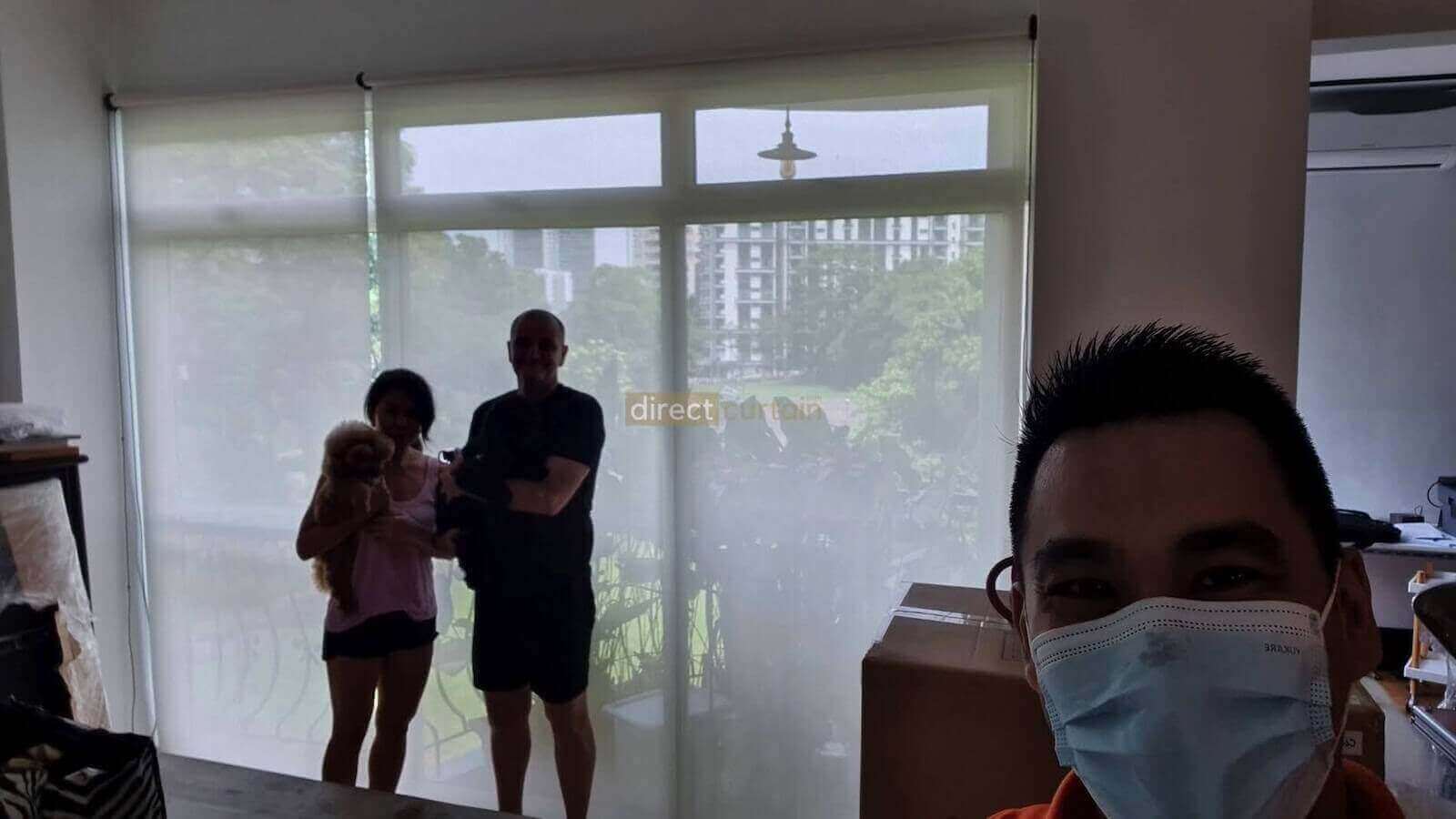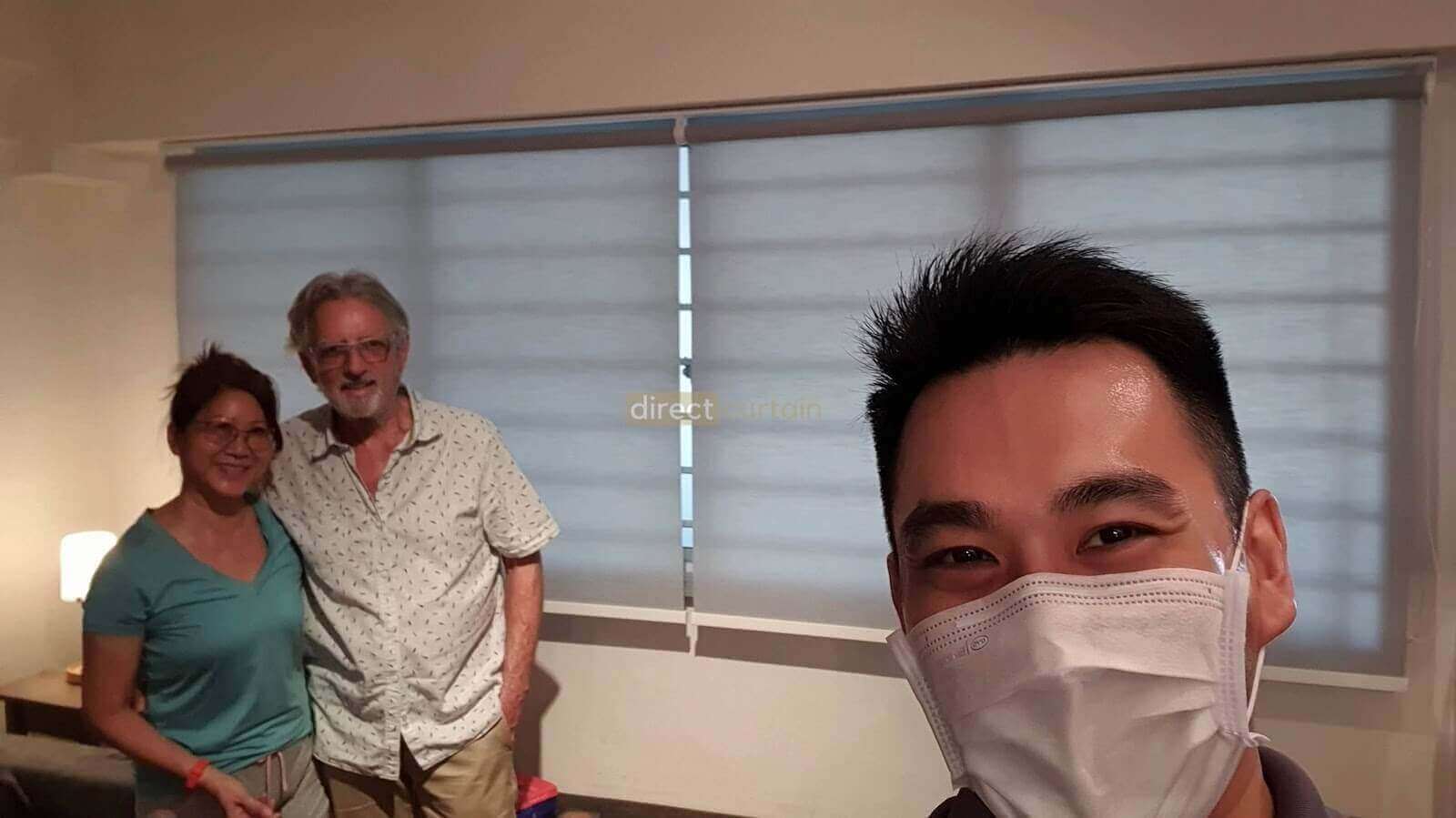 Semi-Sheer (Dim-out) Roller Blinds
Semi-Sheer (Dim-out) Roller Blinds allow natural light to fill up your living space while boosting privacy over sunscreen roller blinds.
For those who appreciate the finer things in life, these premium luxury series will not disappoint you.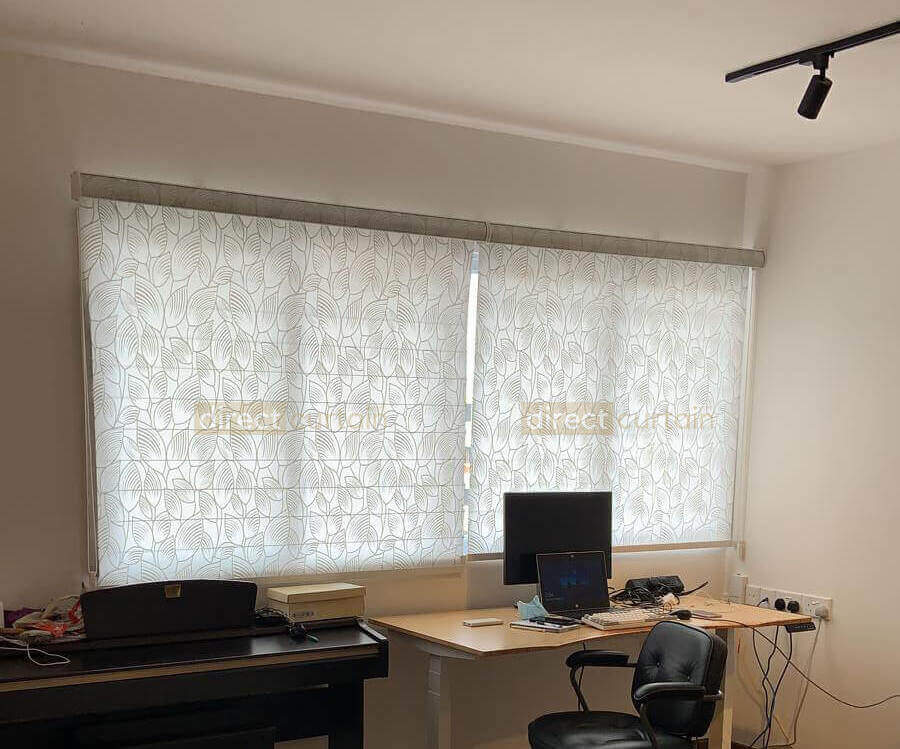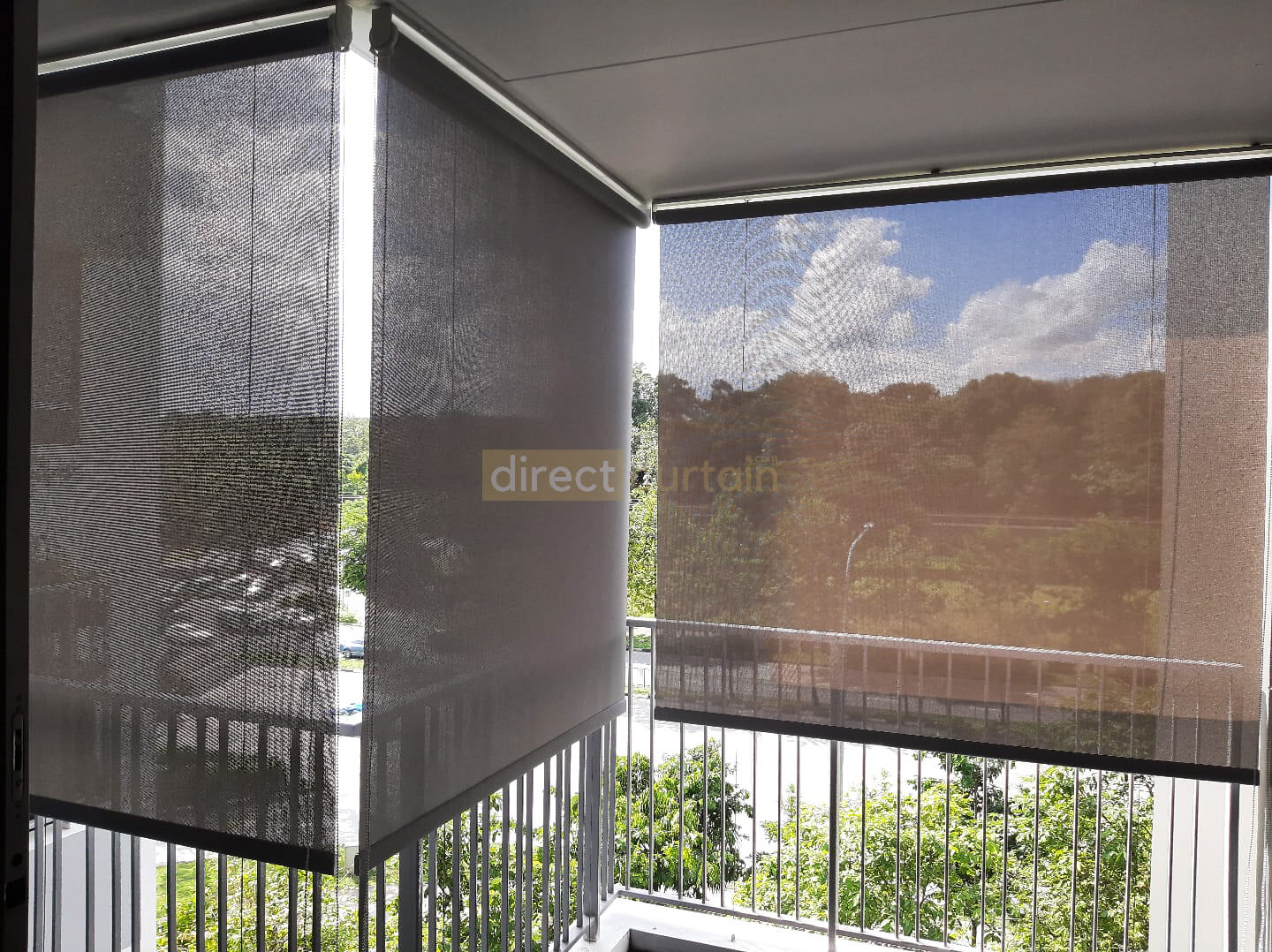 Outdoor Roller Blinds are typically used in balconies or service yards to reduce glare and rain splashes.
3 easy steps to get your roller blinds.
Verified client reviews from Google & FB.
What our happy clients say.
Enjoy a customised Roller Blinds service experience.
We understand how frustrating it is to deal with an annoying salesman or a shady quote with hidden costs.

Home decor should be an enjoyable process. We have helped hundreds of homes to look their best with Roller Blinds. Put your mind at ease with us.
Be inspired by our Roller Blinds in real homes & offices.
Clients like you have transformed their spaces with stunning roller blinds.
View Roller Blinds Catalog
Explore fabrics, colours and options from the comfort of your own home. Get an instant estimate with your measurments.

We are working hard to bring the whole "showroom" online for your convenience.