Custom Gorgeous Curtains.
Transform your home with our curated curtain collections.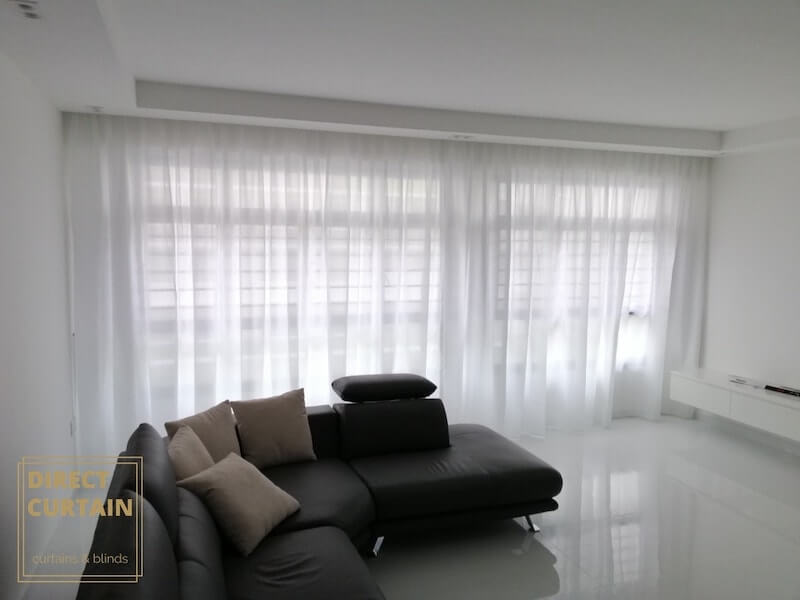 Day Curtains are made of thin, soft, sheer fabrics. They gently filter daylight to come through in style and yet enhance privacy.
Day curtains are typically used together with Night curtains to provide flexible light control, as well as to achieve a timless layered window look.
Night Curtain offers more privacy and gives a full, professional appearance. They greatly reduce the light and heat coming into your room. 


With a wide range of solid colour options, you will be sure to find a colour that suits your decor style.
There are two broad categories: Dim-out curtains offer 80-95% light blockage while Blackout curtain offers 100% light blockage for complete privacy

.
Night curtains are often layered with Day curtains for a contemporary, sophisticated look.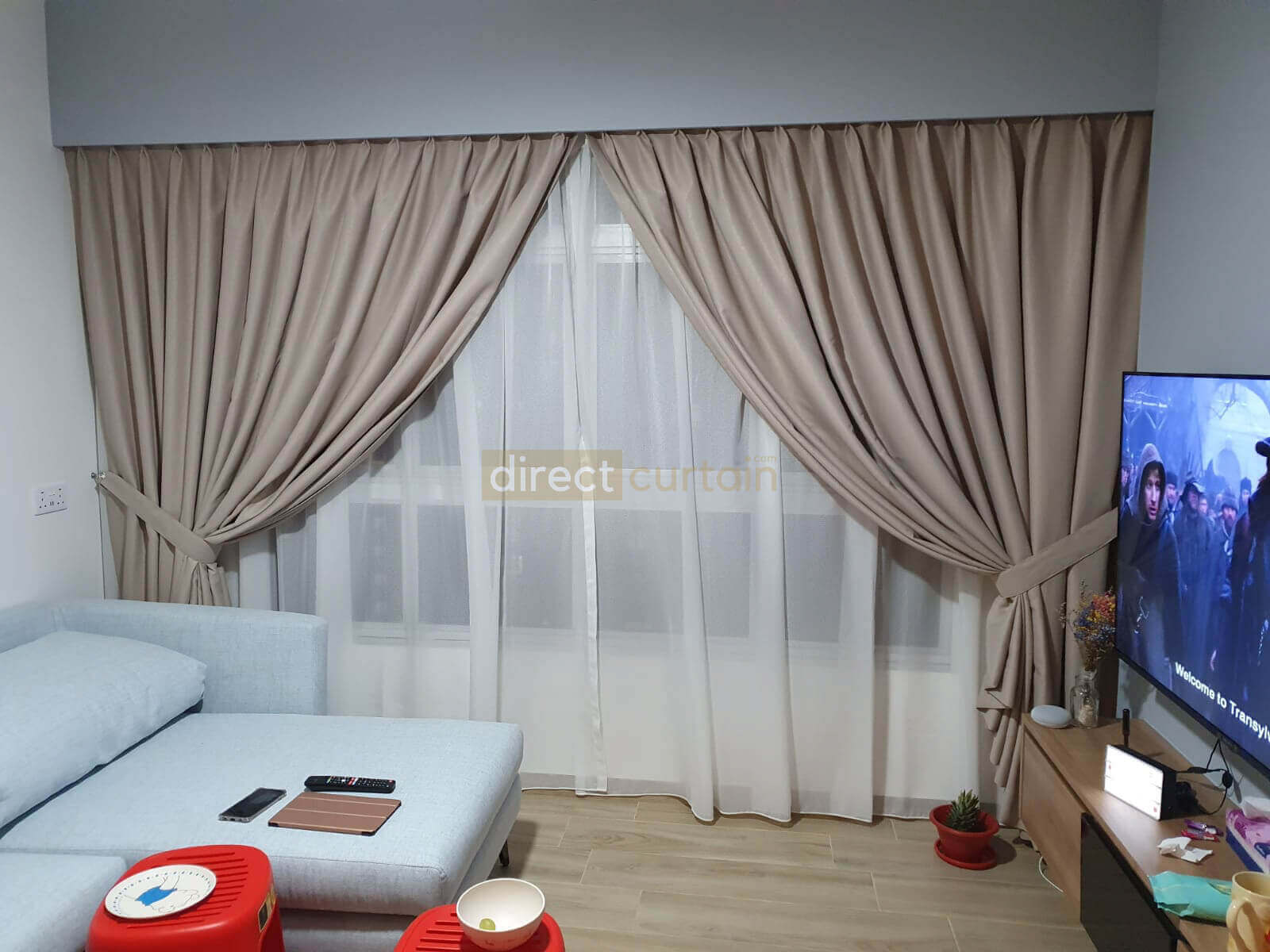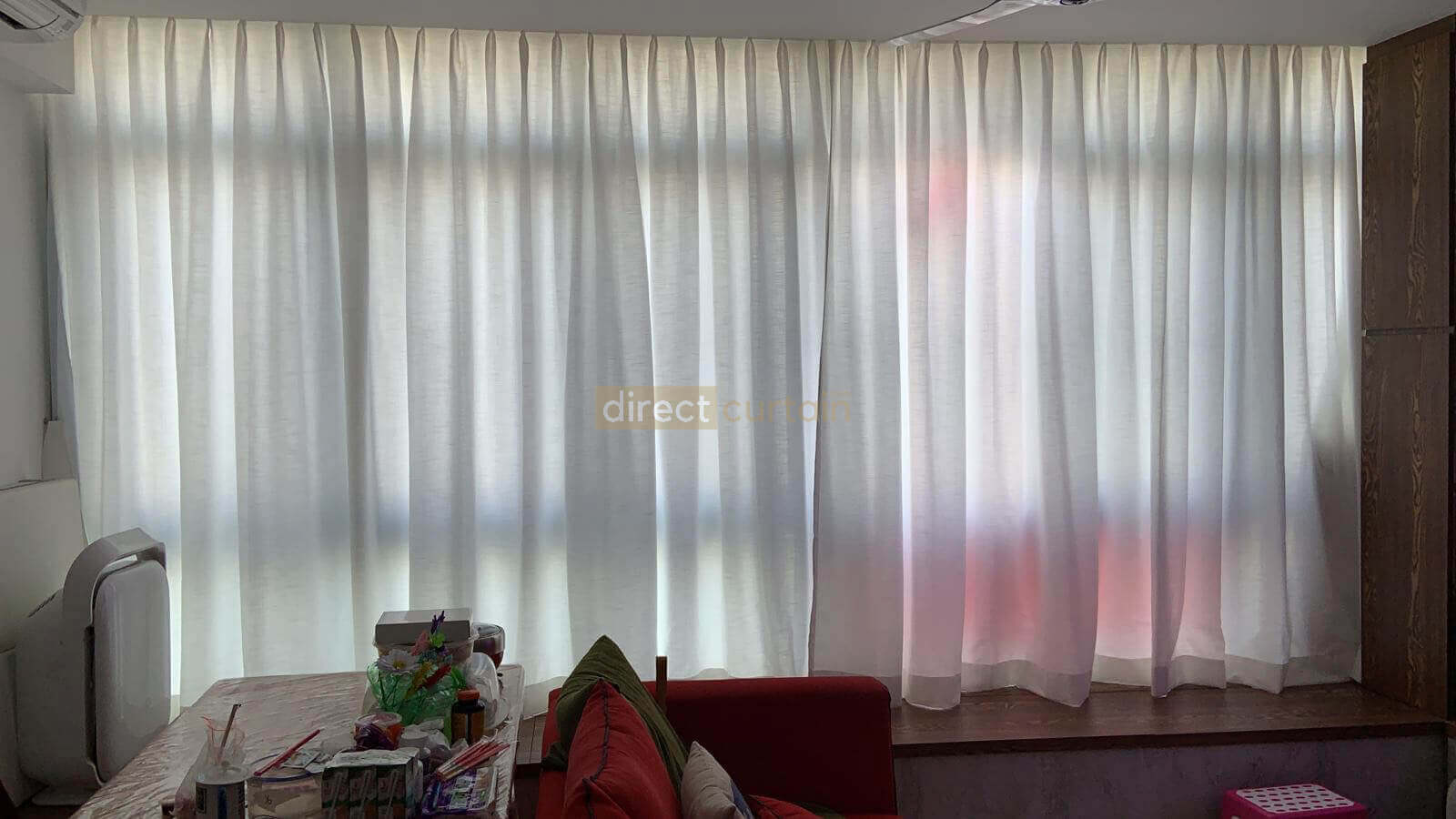 Semi-Sheer Curtains are in-between the typical Day and Night curtains. They are thicker than the usual day curtains and offers more privacy. However, they do not block as much light as the usual night curtains. 
Semi-sheer curtains allow natural light to fill up your living space and give an airy feel. They are great for living rooms and dining areas or rooms with no need for absolute privacy.
A surprise for our clients.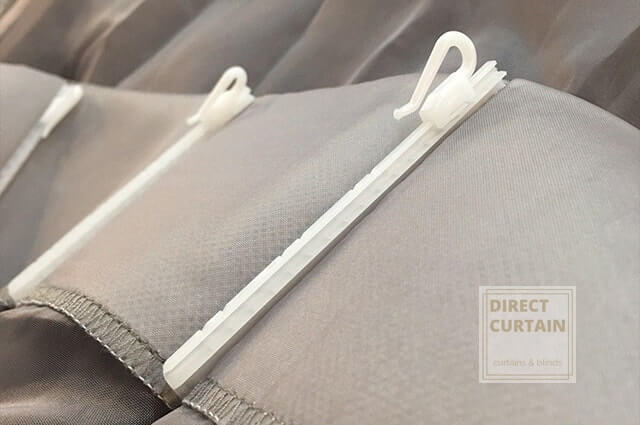 Authentic Microflex® Hooks are imported from Holland to be sewn into the curtains directly. They are washable together with the curtains in the washing machine.
No more struggles with removing/installing or missing curtain hooks. Save time when washing your curtains in future.
*The first & last hook of each curtain piece are removable metal hooks. Remove them during wash.
3 easy steps to get your curtains.
Verified client reviews from Google & FB.
What our happy clients say.
Came across Direct Curtain on Facebook and engaged them to install our curtain and roller blinds. Very happy with the fuss free service and prompt replies. The team is very professional and our curtain and blinds were installed nicely. Pricing is also very reasonable. Highly recommended for new home owners or those looking at installing curtains/blinds for their homes.

Zhi Wei, Chee

Curtains were beautifully done! I and my hubby absolutely adore them. Make sure to check all the available styles and colors against the windows glass and the color of the walls and windows frames.

Christina

Good job and very professionally done without any hassle. Good advice on material from Direct Curtain.

Tan
Quality curtain features.
Enjoy top quality without compromises.
Machine washable and steam-iron friendly. Easy maintenance.
All the curtains are double pleated to add that extra full and luxurious look to your home.
Achieve a consistent look and feel for large areas without additional stitching/joining.
Our curtains are locally sewn with industrial sewing machine and assembled right here in Singapore. This ensures fast delivery.
Be inspired by our curtains in real homes.
Clients like you have styled their beautiful homes with our curtains.
Explore fabrics, colours and options from the comfort of your own home. Get an instant estimate with your measurments.

We are working hard to bring the whole "showroom" online for your convenience.