Customised to Transform
Your Beautiful Home
Shopping for Curtains & Blinds can feel stressed and confusing.
At Direct Curtain, we make it fun and easy for you.
Curtains & Blinds consideration are generally at the last but important stage of a home decor journey.

We can help reduce your stress and make it simple to craft a space that feel like yours, so that you can enjoy your new home sooner!
At Direct Curtain, we curate local and overseas partners to offer top quality curtains & blinds, customised to your unique space and style.
It is easy to get overwhelmed with the variety of options in the market. Learn more about each type of curtains and blinds on our website. This will help you to make an informed choice.
The pricing for customised curtains and blinds have always been confusing in the market. We aim to change that by working hard to bring our catalog online integrated with an instant calculator tool. Get transparent pricing estimates here with your measurements.
Each and every Direct Curtain product are tailor-made for you in just the way you like it. They are generally delivered speedily in 10-14 working days.
Curtains & Blinds for the perfect fit.
Made-to-measure curtains keep out the strong sunlight of Singapore and protect your privacy. They add a luxury feel to your window, matching with your personalised style. Discover our stunning gorgeous curtain fabrics.
Different blinds offer different functions in light control and privacy protection. Select your desired fabrics & colours to match your style. Explore our range of beautiful made-to-measure blinds to transform your unique space.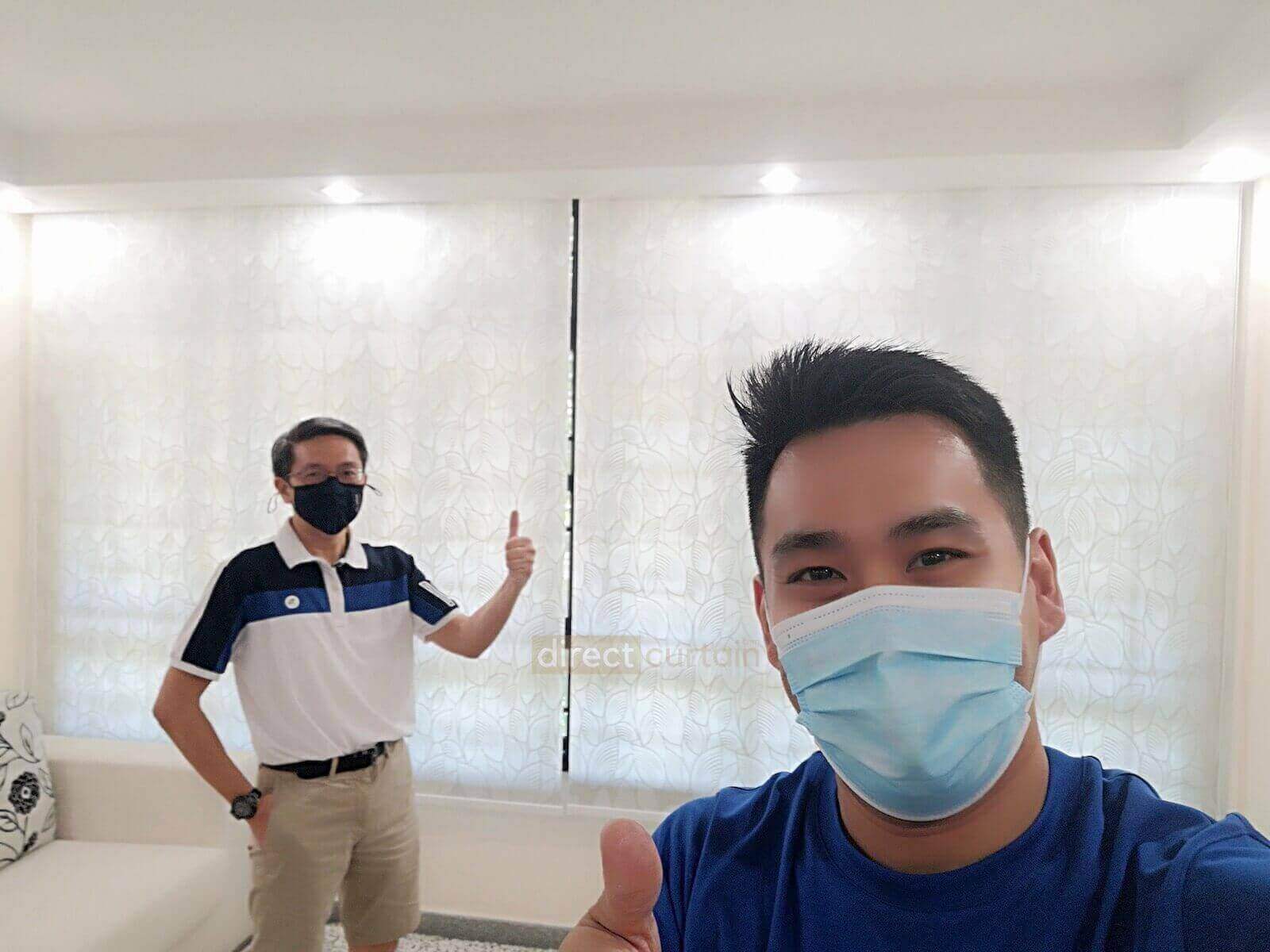 3 easy steps to get your curtains & blinds.
Enjoy a customised curtains & blinds service experience.
We understand how frustrating it is to deal with an annoying salesman or a shady quote with hidden costs.

Home decor should be an enjoyable process. We have helped hundreds of homes to look their best. Put your mind at ease with us.
Verified customer reviews.
What happy customers say about us on Facebook and Google.
Be inspired by our real homes.
See how clients like you styled their beautiful homes with our curtains & blinds.
Explore fabrics, colours and options from the comfort of your own home. Get an instant estimate with your measurements.
We are working hard to bring the whole "catalog" online for your convenience.