Beautiful
.
Venetian Blinds
Venetian Blinds Introduction
Drag the slider on the below images to compare "Before" and "After".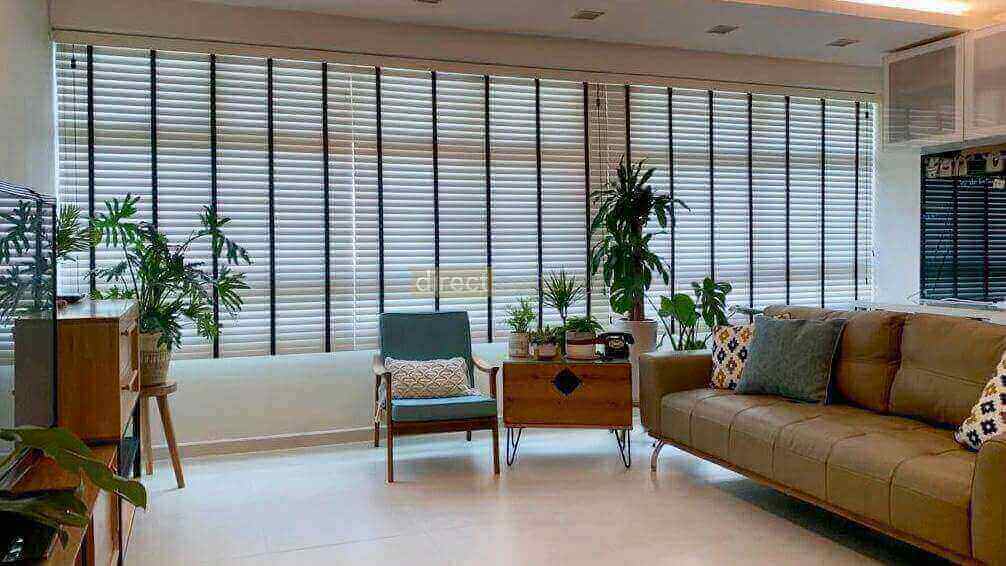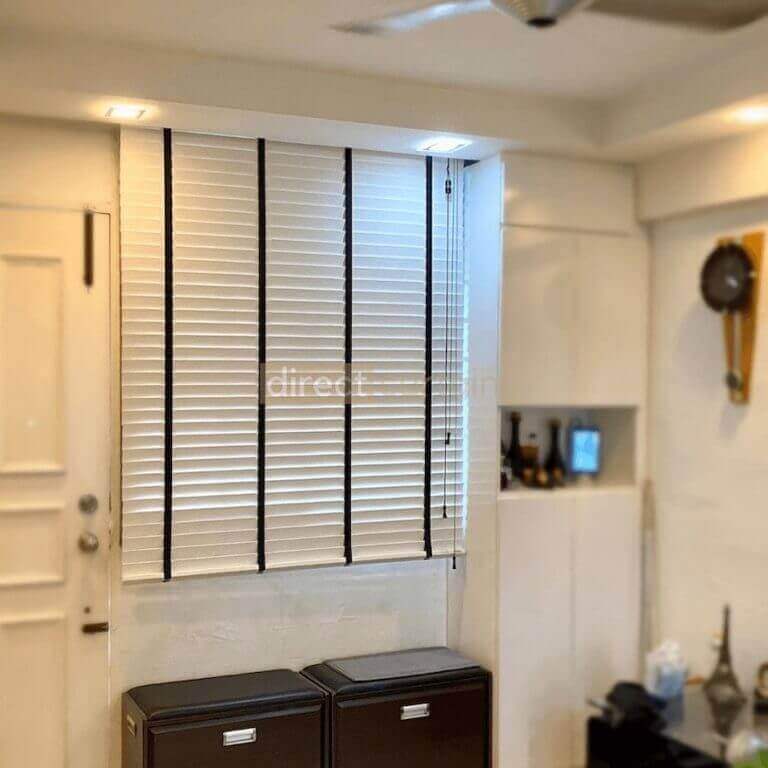 Venetian Blinds are one of the most popular type of blinds in Singapore.
They give a beautiful timeless classic look, which are often used in homes with the Scandivinan or Industrial interior design concepts.
Introducing the Latest Premium
One-Loop / Mono Venetian Blinds System
Looks much more neater & easier to operate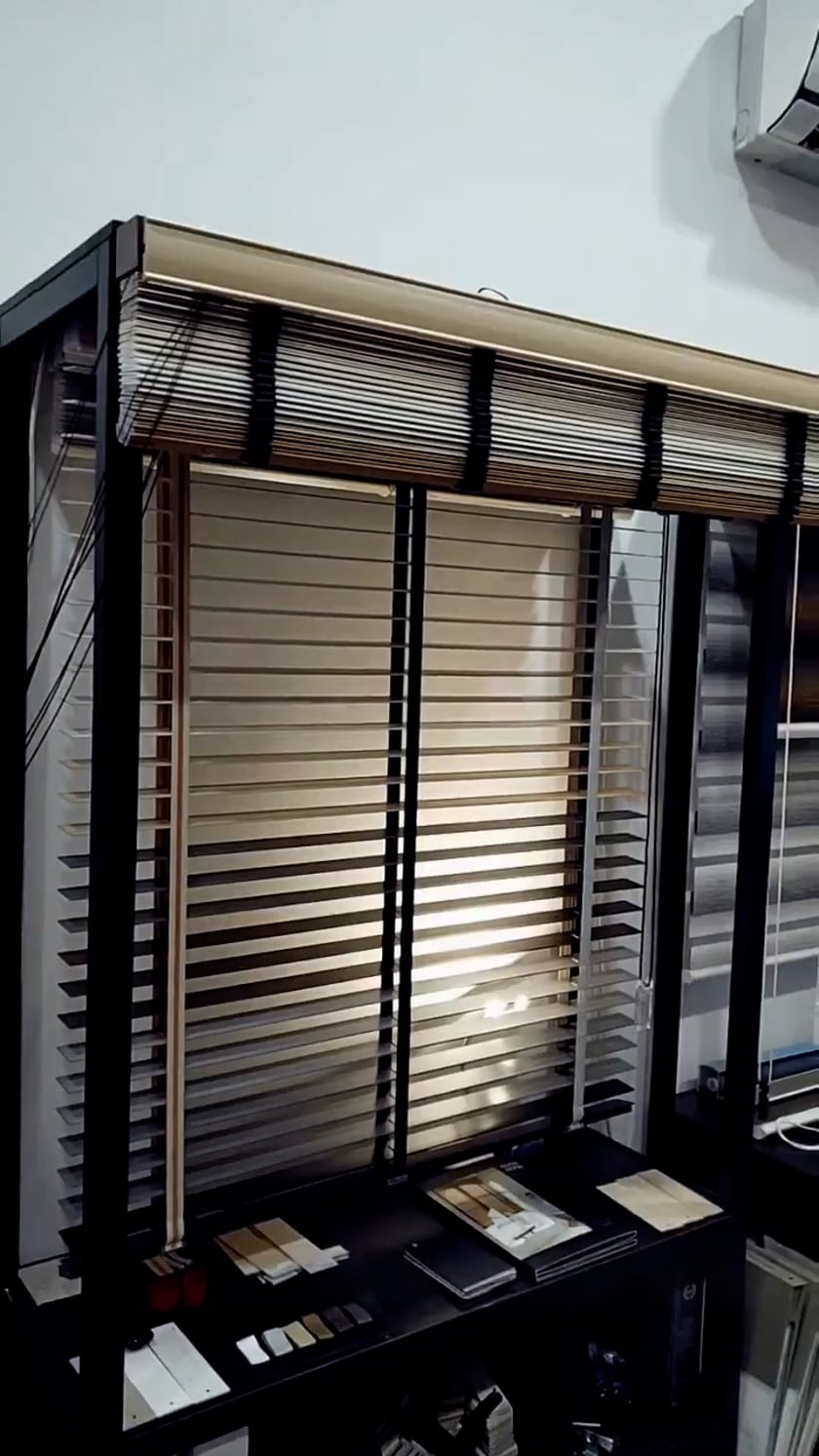 The Venetian Blinds offer a versatile and stylish way to control light, privacy and ventilation in the room.
The individual slats or panes can be adjusted to open or close. You can enjoy the light, air and privacy at the same time.
The panels are made of Polystyrene (PS) panels which are more resistant to warping as compared to PVC. PS has more design & colour choices as they are man-made. They are very suitable for more creative concepts. Not to mention they are waterproof, much easier to maintain as compared to real wood.
Things to note about Venetian Blinds
If you have not used Venetian Blinds before, there are a couple of things to take note.
1. Wind – If you have a windy place: in open mode, the venetian blind will rarely sway as the open slats allow air to flow though. In closed mode, if the wind is strong enough, the whole venetian blind might still sway a bit. However, the swaying is much lesser compared to roller and combi blinds as venetian blinds are quite heavy.
2. Light Blockage – A complete darkening of the room during daytime is not possible due to the ambient light seeping in from the gaps in-between the slats even when they are closed. You have to determine if it will affect your morning sleep-in. Most customers are okay with it but if you require complete darkening of the room, curtains are more suited. See below pic for light seepage example.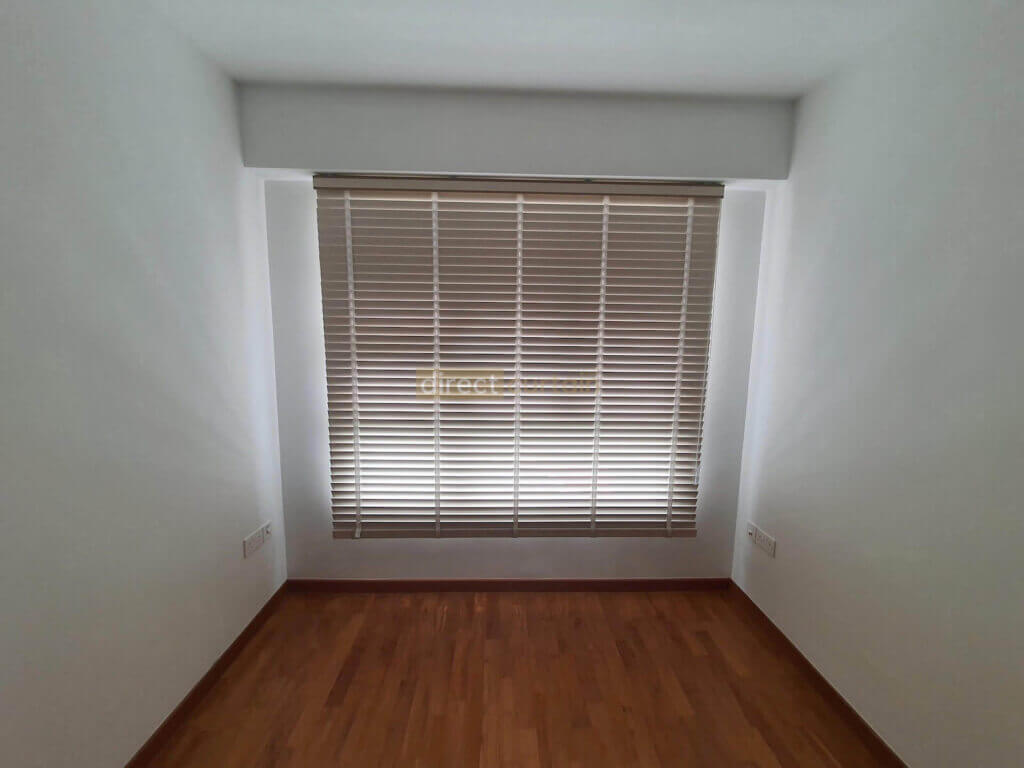 3. Size Limit– Most Venetian Blinds have a typical width limit of 2.4-2.9m. So if you have a wider window, you will need to split the blinds into 2 sets. It also depends on how tall your lift is, typically max width is 2.7m. And for the newer mono; one-loop systems, its best to restrict each panel to below 50 sq ft area size.
3 easy steps to get your venetian blinds.
Verified client reviews from Google & FB.
What our happy clients say.
Enjoy a customised Venetian Blinds service experience.
We understand how frustrating it is to deal with an annoying salesman or a shady quote with hidden costs.

Home decor should be an enjoyable process. We have helped hundreds of homes to look their best with Venetian Blinds. Put your mind at ease with us.
Be inspired by our Venetian Blinds in real homes.
Clients like you have transformed their spaces with beautiful venetian blinds.
View Venetian Blinds Catalog
Explore fabrics, colours and options from the comfort of your own home. Get an instant estimate with your measurments.

We are working hard to bring the whole "showroom" online for your convenience.